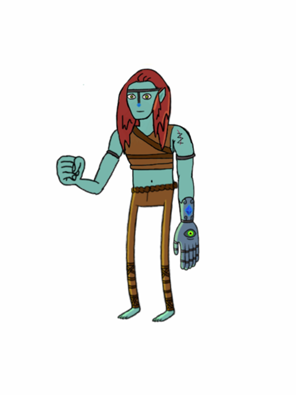 The gender swapped version of Billy's Song
"Nothung!"
Who's the greatest warrior ever?
A heroine of renown?
"Who slayed an evil ocean?
Who cast the Lich Queen down?
Billie!
And that time the evil Fire Countess
Captured a don fair.
Who saved him with such brav'ry That he offered her his hair?
Billie!

Also… she fought a bear!
BILLLLLLLLLLLLLLLIIIIIIIEEEEEEE!

this song was made by jake and beemo99